Congratulations to everyone who raced and completed the 16th edition of the Dambuster Triathlon in the blazing sun. What an amazing day. A big thank you to both competitors and spectators for yet again making it another great day to remember.
We would also like to congratulate all those who made the age group podium spots this year and especially our Dambuster Triathlon winners for 2017, namely:
Men
1. Chris Goodfellow – Drag2Zero – 02:04:52
2. Andrew Gordon – 02:05:12
3. Max Wolke – Clapham Chasers – 02:07:06
Women
1. Laura Smith – Uni of Birmingham Tri Team – 02:25:11
2. Jessica Roberts – Leisure Lakes Bikes – 02:27:19
3. Kathryn Dickinson – Jackpot Racing – 02:29:50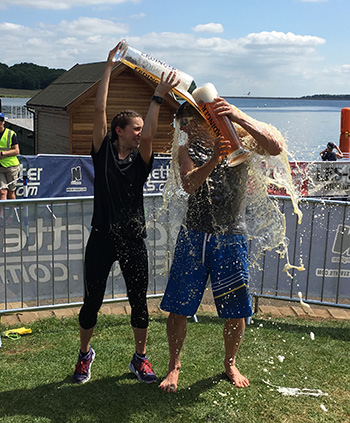 Smith & Goodfellow
Winners Erdinger Celebration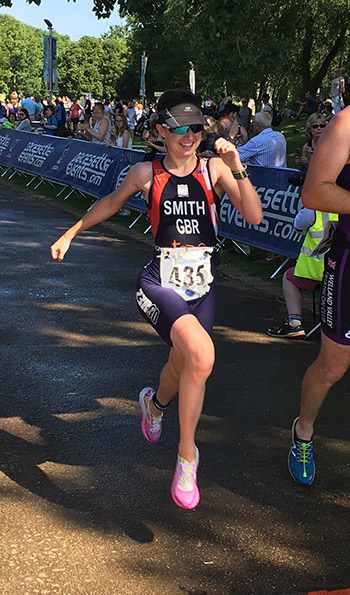 Laura Smith
Full provisional results are available here – final and confirmed results will be published next week.
We hope to see you back in 2018 or maybe you can now step up a distance and take one of the last remaining places available for the Vitruvian in September. In the meantime, keep fit and keep racing.
Yours in sport,
MARK SHAW
Race Director
Dambuster Triathlon