Congratulations! That's it – hundreds again rose to the challenge of the Vitruvian in 2018, the 16th edition of this leading event in the UK calendar held at Rutland Water.
We saw a very high calibre of racing today in cool, bright and at times breezy conditions but some seriously fast times and splits were delivered. The event incorporated the Triathlon England National Championships 2018 – huge congratulations to all the champions – and we were once again supported by a special RAF flyover.
Our Vitruvian stalwarts, Rob Argles and Howard Davis, amazingly completed yet another year of this event to maintain their 100 percent finishers record since the event began in 2003. As always, a big thank you to the spectators for bringing the atmosphere which definitely helps make the full Vitruvian experience.
Congratulations to our overall winners, the new National Champions and all who made the age group podium spots this year.
Men
1. Sam Wade – Team Pedalcover – 03:48:31
2. Mark Matthews – Army Triathlon Association – 03:50:03
3. Will Munday – 03:53:06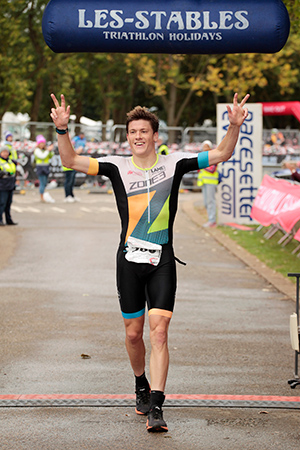 Women
1. Katrina Rye – Army Triathlon Association – 04:15:38
2. Rosie Wild – Army Triathlon Association – 04:21:49
3. Michelle Willcocks – Mansfield Tri Club – 04:29:02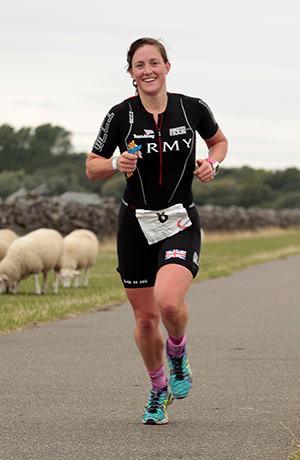 Relays
1. Team Bottrill Dempsey – 03:41:37
2. Team Bottrill – Vanguard – 03:59:33
3. Team Elt Quads Of Fury – 04:06:34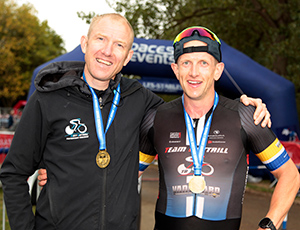 Full provisional results are available here – final and confirmed results will be published next week.
Looking for photos from the event? They can be found here: Mick Hall Photos
We hope to see you back racing the Dambuster Triathlon and/or the Vitruvian again in 2019. In the meantime, keep fit and keep racing.
Yours in sport,
MARK SHAW
Race Director
Vitruvian, Vitruvian Results