Pro Vision
Official Custom Team Wear Supplier

Website: ProVisionClothing.co.uk
Pro Vision are a leading international team wear supplier and one of our official sponsors. Pro Vision brings a professional and flexible approach to custom clothing, which combines an excellent design service with low minimums, an extensive range of products and competitive pricing.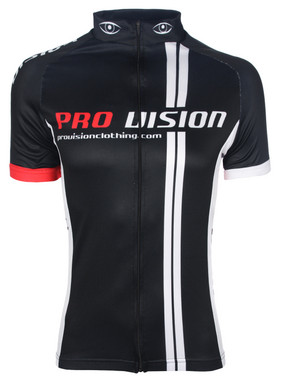 If your club is looking to update its race kit then Pro Vision are the people you need to talk to.
Pro Vision have used the finest European materials and craftsmanship available. Every last detail of their custom product line is scrutinised to ensure it reaches the approval of their customers. The difference is in the detail and the detail is what sets Pro Vision apart from the competition.
They have combined a world class manufacturing process with an experienced sales and manufacturing force of ex professional racing cyclists, athletes and a first rate design and graphics team. These professionals will guide you through the ordering process.
You may have even worn a Pro Vision garment without knowing it. Major companies recognise their commitment to quality and use both their design and manufacturing services.