Accommodation For Triathletes
Camping at Rutland Water
If a campsite in the great outdoors is your type of thing, then look no further than the camping available right on site. If you book through Anglian Water then you will find that you are within literally metres of the finish line along with a large percentage of the other competitors. It can be a bit like Glastonbury in lycra!!
Whilst we wouldn't advise camping in a tent for the Dambuster Duathlon - March can be a bit chilly for that - we think you will find the benefits of being right on site for the Dambuster Triathlon and the Vitruvian may well make the camping option a great choice.
Camping is available for both tents and caravans but must be booked and paid for in advance. Don't worry there is plenty of space so please don't try to book for the Dambuster Triathlon or the Vitruvian before April 2014. All on site camping booked on through Anglian Water's Rutland Water Office on 01780 460154.
Other Types of Accommodation
Discover-Rutland.co.uk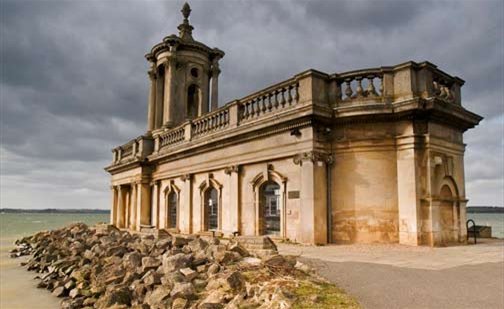 There is an excellent choice of holiday and short break accommodation in Rutland. A warm welcome and delicious breakfast is assured at homely guest houses and bed & breakfasts. Many of the traditional country inns located in Rutland also offer accommodation and a warm welcome - together with good food and beer too... for after the race!
Or why not relax and unwind in a cosy country cottage? For some well-deserved pampering choose from one of the modern, well equipped hotels, many with dedicated spa and beauty facilities.
Rutland is an idyllic rural destination offering a perfect escape from the hustle and bustle of daily life. While being a relatively hidden gem, Rutland is convenient to reach from all directions as it is situated in the heart of the East Midlands, making it the ideal location for short breaks in the UK.
Quietly nestling in the quiet English countryside, England's smallest county has much to share not least, fantastic Rutland Water, an array of unspoilt villages and two attractive market towns packed with charm.
Rich in history and full of character, come and discover the delights of this special place; where you will receive a warm welcome and be enchanted by a decidedly English way of life. Rutland offers a taste of traditional England, undiscovered by many and treasured by a lucky few.
There is an excellent choice of holiday and short break accommodation in Rutland. And for a full up to date listing of all the Hotels, B&B's, Guest Houses, Self Catering Properties and additional Caravan and Camping Sites in Rutland you need look no further than the www.Discover-Rutland.co.uk Places To Stay guide which will also be able to give you other up to date info on things to do, food and drink as well as a 5 day weather forecast for the area so you know what kit to bring.