Triathlon Holidays - Les-Stables, France
The Venue
Les-Stables is not simply a holiday venue that caters for triathletes, it's a venue designed specifically for triathletes. Set in a stunning 18th century converted stables and nestled in a beautiful valley amongst a patchwork of woodlands and pastures, whether swimming, cycling or running you will not be short of inspiration.
Who is it for?
Les-Stables is open to athletes of all levels from novice to elite, and offers an extensive range of coaching with experienced and qualified staff throughout the season which runs from April to September.
Provision is made for both individual and group bookings, so if you are a club, a team, a group of friends or just an individual who wishes to improve their performance we can always cater for your needs.
Coaching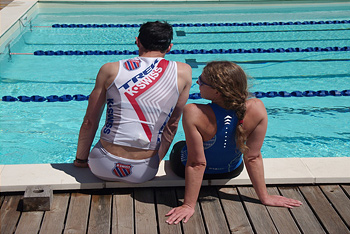 At Les-Stables we offer a flexible approach to training, specialising in coaching of technique in all three disciplines. Coaching includes video swim analysis, guided open water swims, run technique and analysis, and guided, instructed bike rides.
Programmes are adapted to concentrate on specific individual weaknesses covering a full range of training to ensure improvement for all in all three disciplines.
Training Facilities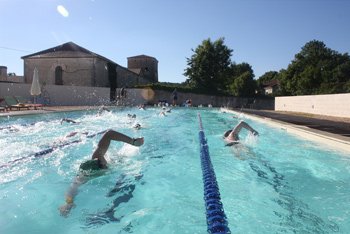 Swimming
Boasting our own private 25 metre pool and 500m of beautiful river frontage for all your swimming needs there is no wasted transfer time to overcrowded pools and no limit to the amount of access you have to them.
Biking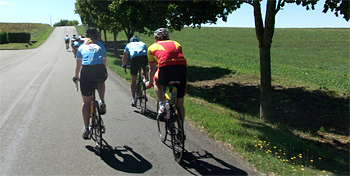 Offering a range of Specialized road bikes for hire we provide guided training rides over a number of specially designed bike routes over varied terrain on virtually traffic free roads, with spectacular scenery at every turn.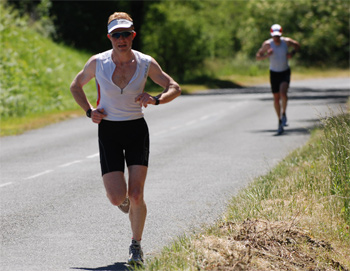 Running
With our own 800m running track for speed sessions, as well as run trails through 50 acres of our own private meadows & woodlands all your running needs are catered for. For longer runs there is a multitude of bridal paths traversing the beautiful Dronne Valley.
Accommodation
Les Stables comprises stylish apartment accommodation fully furnished in a traditional French country style we are certain you will enjoy your time spent relaxing just as much as your training. Comprising of two and three bedroom apartments the venue can cater for up to twenty guests at one time. Each apartment includes a large open plan living/dining area, with fully fitted kitchen. Each bedroom sleeps two in either twin or double beds, all with en-suite facilities.
Booking for 2019
A one week stay at Les-Stables costs £330 per person and is inclusive of coaching (based on full occupancy per apartment).
For all booking enquiries please contact us directly for availability - www.les-stables.com - info@les-stables.com